Inokashira Park
Opened on May 1, 1917; Every spring visitors from all over come to the park to enjoy the splendid cherry blossoms. Inokashira blooms itself at this magnificent time of year. The lake view from Nanai-bashi Bridge isn't your average nature scene. The park, a wonderful place to appreciate the changes of the seasons, brings calm to the hearts of many visitors to Kichijoji. Street hawkers and performers come on weekends and holidays. Fun events are held all year round.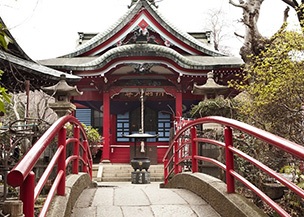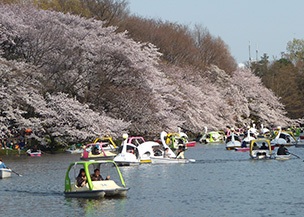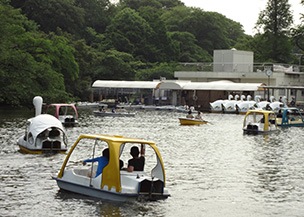 Inokashira Cultural Natural Park
Children will surely be pleased to greet to the cute and cool animals on the way to the park.
Space-wise, this cultural natural park takes up about a third of Inokashira Park. The grounds are divided into the Zoo Area (Main Zone), with its Zoo and Sculpture Museum, and the Aquatic Life Park (Lakeside Park), with the Aquatic Life House, an aquarium with more than 200 species of aquatic life. The sculptor Seibo Kitamura (1884 = 1987) produced the Nagasaki Peace Memorial Statue in the Atelier House nearby. Some 250 sculptures are installed in the Sculpture Museum, including a number of bold works outdoors.