What is Musashino Premium?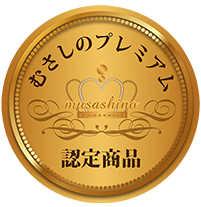 Musashino Premium is a local brand created in 2014 for attractive souvenirs that represent Musashino City. Centering on the Musashino Tourism Organization, a total of 42 products, 15 new and 27 renewed, have been certified through a primary review by experts followed by a secondary review by municipal residents. Moreover, 8 products last year and 7 products this year have also been certified as Super Premium products, giving a grand total of 57 products.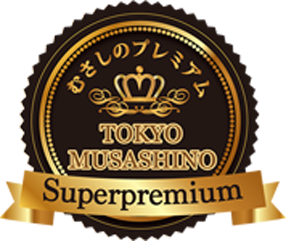 Super-Premium Certified Commercial Product
Starting from 2017, we have been certifying particularly outstanding products that represent the area as Super Premium from among products premium-certified in 2014 (first round) whose three-year period has come to an end. A special six-person selection committee created especially for the Super Premium assess products based on the five items local character, passion/reliability, marketability, novelty, and reasonability. The review results in the selection of the very best products representative of Musashino. The Product Page also introduces what producers and businesspeople think and feel about the products.
The Sixth Certified Commercial Product
Area Map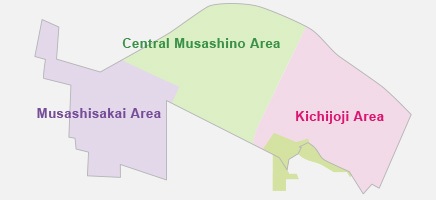 There are three areas in Musashino City: the "Kichijoji Area," "Musashino Central Area," and "Musashisakai Area." The numbers on the map correspond to those on the view of the category page.
Kichijoji Area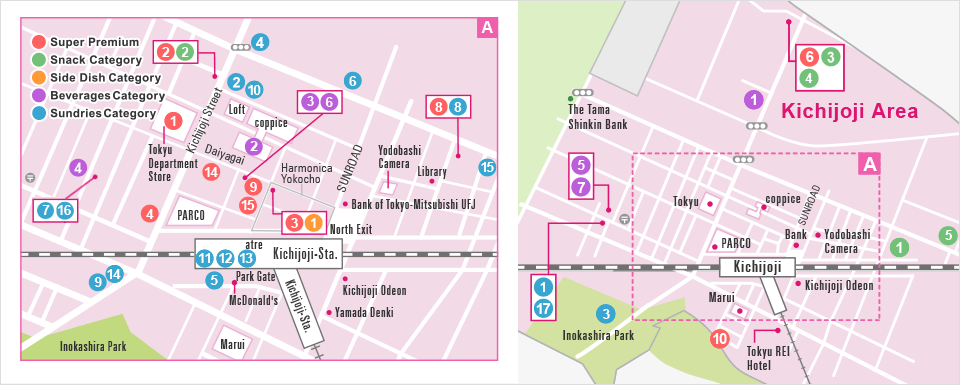 Central Musashino Area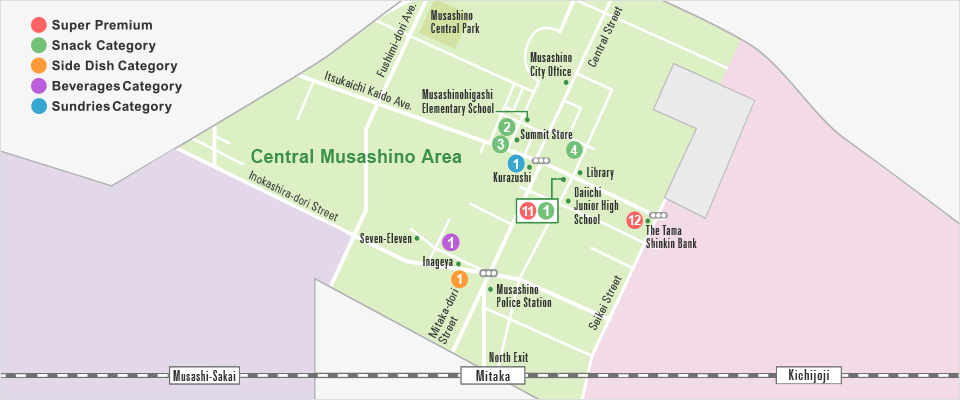 Musashisakai Area