What is Musashino Premium?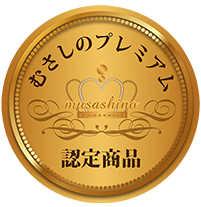 Musashino Premium is Musashino City's local brand of souvenirs, created in 2014. Musashino City Urban Tourism Corp. and partner companies selected a collection of 87 rattlers through a rigorous screening process by experts and others. The Qualified Mark on the right side is the mark of select souvenirs from Musashino Premium.
Area Map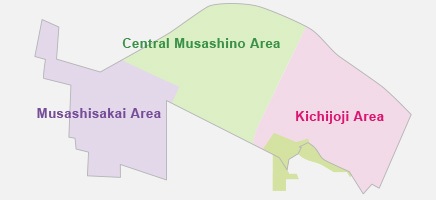 There are three areas in Musashino City: the "Kichijoji Area," "Musashino Central Area," and "Musashisakai Area." The numbers on the map correspond to those on the view of the category page.
Kichijoji Area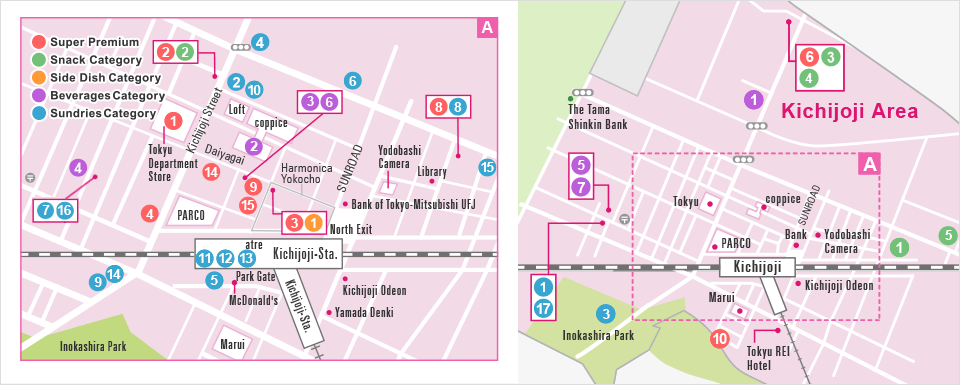 Central Musashino Area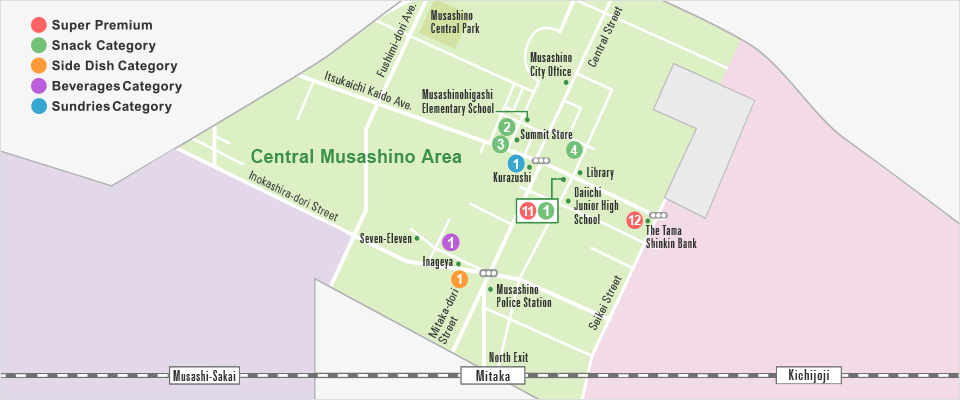 Musashisakai Area