What is our Shopping Street?
A shopping street is an area of shops clustered together. There is no legal definition but the image of shops in Showa Era (1926-1989) are lined up on the shopping street. Enjoy traditional private shops in addition to many unique shops with one stop.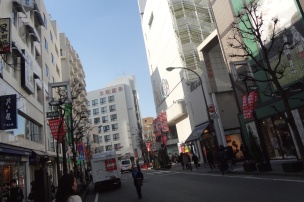 Kichijoji Heiwadoori Shop Association

The Street with the Sun and Green; Bus street from the North Entrance of Kichijoji on Kichijoji Heiwadoori Shopping Association to the west, up to PARCO Kichijoji Shop.Kichijoji has started free instant Wi-Fi.
The street is closed to automobile traffic during major events such as the Autumn Festival.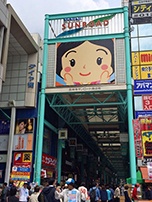 SUNROAD Shopping Street

The SUNROAD shopping street connects the north exit of Kichijoji Railroad Station and Itsukaichikaido-Street. It runs a distance of 300m as the main street on the north side of Kichijoji. This is an active shopping street packed with shops of many kinds. Shopping is easy even on rainy days because of the arcade.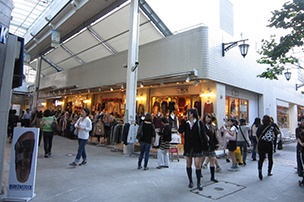 Daiyagai

Daiyagai Street is an arcade consisting of old Rose Nade (the current South Zone) and old Tokyu Cherry Nade (the current West Zone and East Zone). This is a busy shopping street starting from the North Exit of Kichijoji Railroad Station. Each of the three zones (West, East, and South) offers a different range of shopping experiences.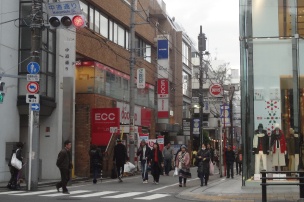 Nakamichi Street Shopping Association

This is a 5.4-meter wide shopping street running a total distance of 540 meters. The street feeds into two parks at the other end: the lawn-covered Kichijoji-nishi Park and Nakamichi Park with its unique ponds and waterways. The many unique shops lure visitors in to rummage and rove.